Managed Mobility Services
Enterprise MDM Remote Solutions Available
We're all in this together. During this time, Peak-Ryzex is providing remote end-to-end Managed Mobility solutions. Our expert team can assist you offsite, keeping your employees safe while ensuring your business's mobile devices are procured, provisioned, deployed, and managed correctly. Contact us today.
At Peak, we are determined to provide a cost-effective, customized user experience for each company we work with. We offer an end-to-end our Managed Mobility Solution that includes all of the following services:
Manage Mobility's innovative and proven methodology helps customers execute their mobility strategies and further their unique business mission, goals and business processes.
Enterprise Managed Mobility
Manage Mobility's innovative and proven methodology helps you execute your mobility strategies and immediately further your unique business mission, goals and business processes.
The Peak-Ryzex Mobility Solution Methodology provides a time-tested, phased step-by-step approach for acquiring, deploying, administering, maintaining and upgrading mobile solutions. We understand that implementing or transitioning to new managed mobility services for your company can be overwhelming. That is why we are here from the start to help you through every step of the journey, including post-implementation analytics, optimizations, and help services for your company's managed mobility plans and procedures.
Your journey to your Enterprise Mobility Management Solution (EMM Solution) can be started in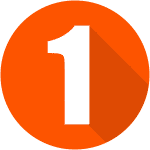 Receive expert advice with our
A mobility roadmap is constructed to align the right services and solutions based on your specific business needs, goals, and unique challenges.
Direct procurement with 
Our enterprise mobility experts help you choose a carrier and devices for your mobility plan based on your specific business mobile needs.
Stage, kit and deploys your solution with
Skilled enterprise mobility project management and implementation teams are engaged to deploy the right solution for your company. We help with the implementation of your mobile devices across all departments of your business.
Let's talk! How can we help you Manage your Mobile Enterprise?  Contact your Managed Mobility expert today to learn more about how our Manage Mobility Services can be your hassle-free mobility solution.
Latest Managed Mobility Case Studies
A Midwest animal nutrition company easily tracks and traces metal pails and integrates with its existing SAP system using a stainless steel barcode tag.
Read More »
Leading millwork distribution and manufacturing company lowers TCO through standardization of mobile devices.
Read More »